"Less is more" seems to have been the theme in my mind this past month or so when I have approached the untouched silver in my workshop. It was, of course, the phrase adopted by Ludwig Mies van der Rohe in the early 20th century as the precept for his minimalist architecture.
We went to Barcelona at Easter and two photos sum up some of the inspiration I took from our holiday – first are these geometric shapes made as part of the extraordinary creative process that is still going towards building the Sagrada Familia.
And secondly these photos, showing the calm simplicity of Fundació Joan Miró designed by Josep Lluís Sert, and the reconstructed Mies van der Rohe 'Barcelona Pavilion' originally built for the World Trade Fair in 1929.
Looking up the phrase though, I note that Wikipedia says it was also the name of an album by the band Marillion and I have just wasted 5 minutes of the my life diving down a rabbit hole to the past with this! Yikes! Anyone else remember that tune? The rabbit hole is there because the lead singer came from Dalkeith just outside Edinburgh where a friend lived – did that seem like a cool connection back then? I can't quite think that it did as "the short-lived progressive rock revival of the early '80s" was not our line as we were more into this and, more to the point in those distant times, this.
Even now it's pretty clear to me why I was a devoted fan of one and not the other:
Back from that tangent: after Mies van der Rohe, along came Robert Venturi who, as a contrasting post-modern maxim, added "Less is a bore". Anyway, I vere from one to the other – on the simple side I have been making these:
I also enjoy adding pattern as decoration to the silver pieces I make and inspiration for this comes a variety of places be it an ancient mediaeval church, an old piece of silver lustre or painted china, or a patterned door handle in Morocco!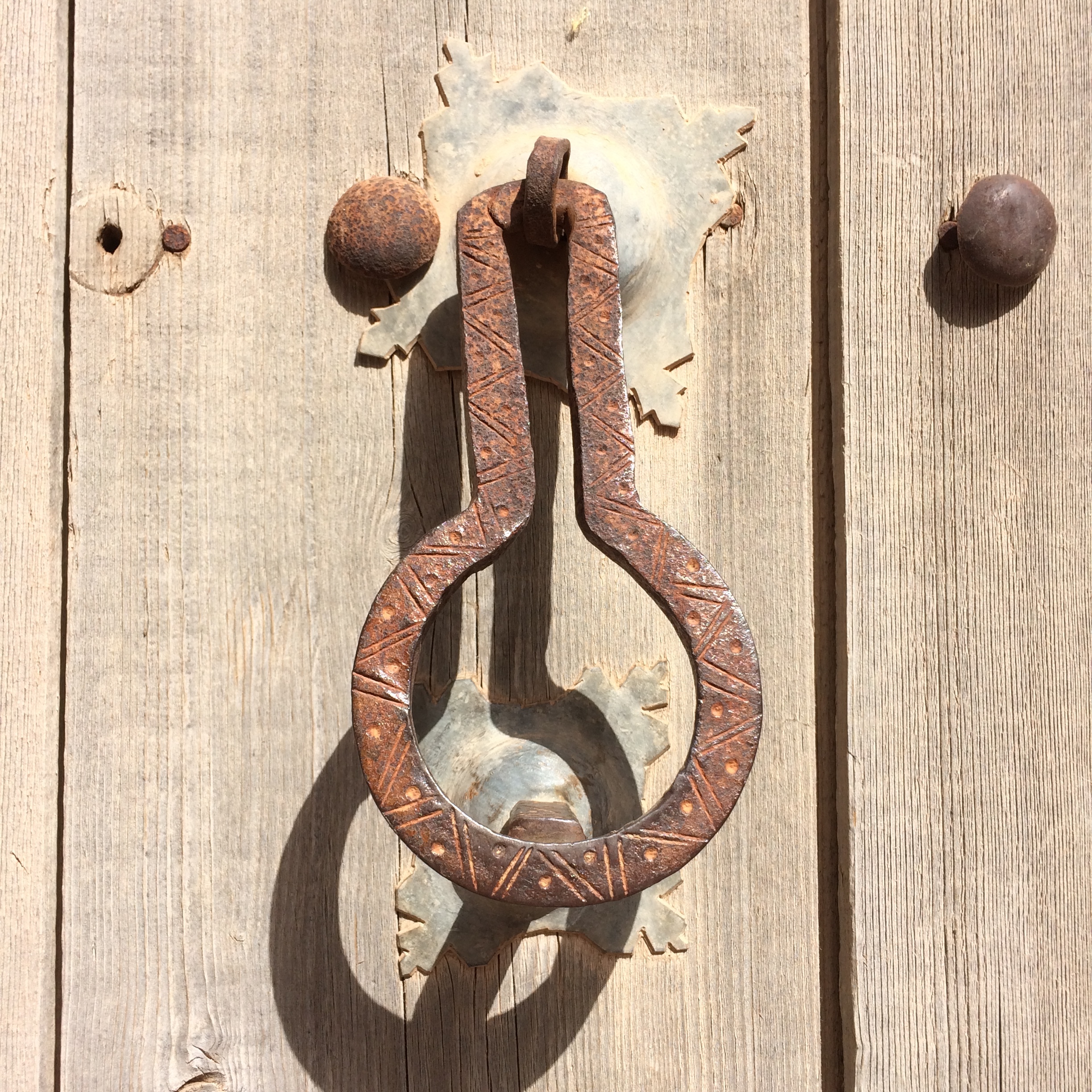 And I end up making pieces such as these:
Lovely chums, Lucy and Cheryl, from Pegasus Theatre in Oxford, said they wanted to have a go at making some jewellery for themselves so they hopped on the No.66 recently and proved that when it comes to eating supper, generally more is great! Further ignoring any more or less maxims, they pored over all my boxes of semi-precious stones and made gorgeous earrings before catching the bus back home - and here they are looking pretty pleased with themselves and showing off their creative achievements:
Have a look in the shop for new pieces to buy or do get in touch if you have ideas of your own...
DATE FOR YOUR DIARY: Sunday 3rd December, 10.30am-5.30pm: Great Coxwell Christmas Fair!